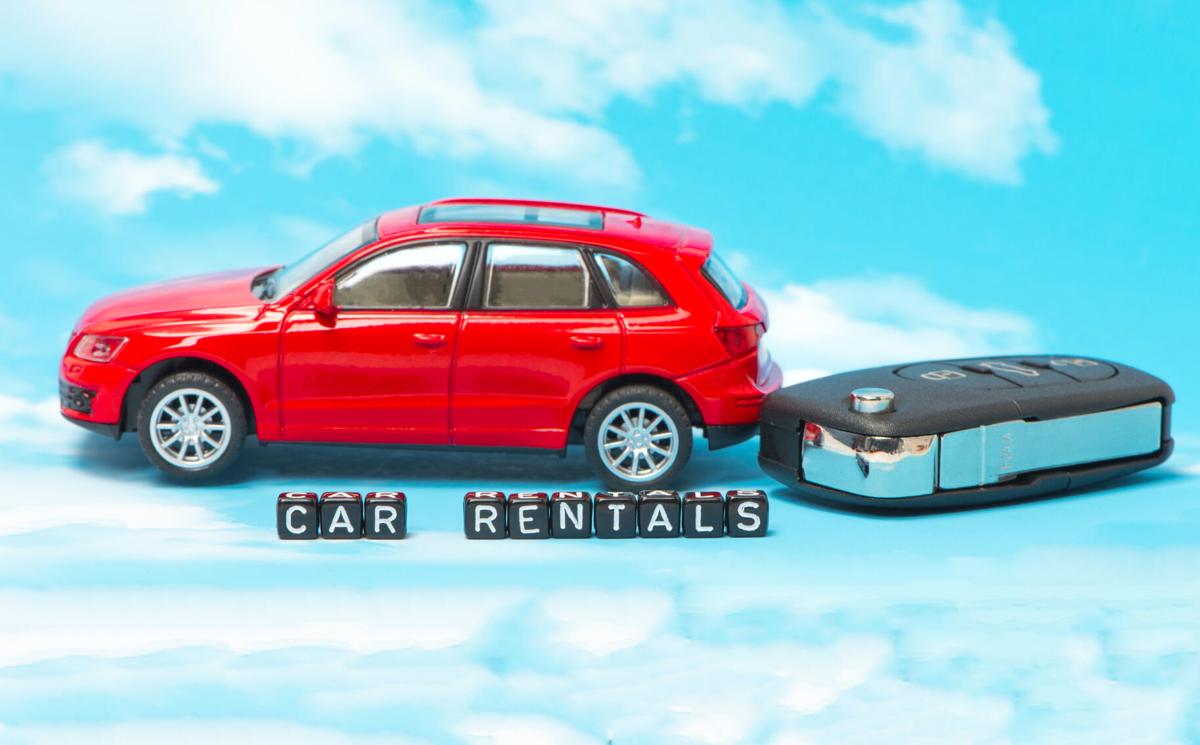 If you're like a majority of your fellow citizens, you're itching to bust out of pandemic confinement and travel, baby, travel. Here in the U.S., the travel industry is ready to greet you — and maybe gouge you, as well.
Hotel prices at key vacation destinations are firm, and industry mavens say airfares will go up, but the biggest gouge you currently face is the cost of renting cars in popular tourist destinations. Various sources report outrages such as rentals creeping up near $1,000 a day in Hawaii, and rates in other areas that are double to triple the usual tariffs.
The rental car gouge is rooted in Economics 101: Price is the factor that balances supply and demand:
-- Demand: As with hotel rates, airfares, and such, when demand is strong, an outfit selling just about anything is likely to jack up the price. Demand at big U.S. tourist destinations is especially high right now, because so many of you want to go somewhere and you can't go to Canada or Europe.
-- Supply: Most large rental companies reduced their fleets during the pandemic by selling off older cars aggressively and buying only minimal numbers of new ones. Now with rebounding demand, they don't have as many cars as their customers would like to drive.
The shortage of cars can be an especially tough situation when local rental companies have no cars available, at any price. It happened to me just once over my years of traveling — in Hawaii, as it happened. And there I sat in a rental office, along with a few others, at Kona airport waiting for prior renters to return cars so the agent can re-rent them. That's not the way anyone wants to start off a vacation in Hawaii or anywhere else. But you have few good options: Even the most ingratiating rental agent can't rent cars that aren't there.
A few travelers have found two hacks to avoid price gouging: finding a local car dealer with rentals available or renting a small truck from U-Haul. But most travelers have no alternative other than paying the best current price they can find or adopting a "Plan B" vacation using public transportation.
Overall, the current extreme situation will probably ease by fall. But the rental car business is facing some daunting issues, most notably what to do about electric cars. The overall profitability of the rental business is based on the fleet owners' ability to sell 1- to 2-year-old cars into the used car market. That means they have to be pretty good at figuring out what kind of used cars the market will want two years into the future. And right now, that's not easy. If everybody wants electric cars, that creates a real problem, because rental companies aren't equipped to re-charge hundreds of electric cars at their big stations. On the other hand, many of you who drive electric cars rent gas buggies for road trips, so those may be in demand long after electrics dominate U.S. driving.
This current gouge brings up a serious consumer issue that has seen very little exposure: consumer "rights" when renting a car. DoT rules specify what airlines have to do if they bump a traveler, but no such rules apply to rental cars. As far as I know, there are no state rules that address the issue, either. Some industry sources say it's industry practice that a rental agent unable to provide a car as reserved should find a rental from a competitor and pay for that rental until a car can be found. But that's mostly vaporware: The fact is that the industry has developed no firm procedures for those situations. Clearly, a rental car reservation is a contract, and failure to honor it is a breach of contract. But contractual rights don't mean much when you're at a rental counter when the agent says "sorry, no cars." This situation — and the parallel one with hotels — needs some serious attention. But for now, if it's "no car," you're stuck.